Highway Pass Cam:
National Weather Service:
Willamette Pass (Ore 58 MP 62.3)
Lat: 43.59775 Lon: -122.03490
Elev: 5080ft.
Overnight

Slight Chance
Rain/Snow
A slight chance of rain and snow. Snow level 6300 feet. Mostly cloudy, with a low around 33. West wind around 5 mph. Chance of precipitation is 20%.
Saturday

Rain/Snow
then Showers
and Windy
A chance of rain and snow before 11am, then rain. Some thunder is also possible. Snow level 6200 feet rising to 7500 feet in the afternoon. High near 42. Windy, with a south southeast wind 6 to 11 mph becoming southwest 17 to 22 mph in the afternoon. Winds could gust as high as 36 mph. Chance of precipitation is 100%. Little or no snow accumulation expected.
Saturday
Night

Very Windy.
Rain/Snow
then Snow
Showers
Rain showers before 8pm, then snow showers. Some thunder is also possible. Low around 29. Very windy, with a west southwest wind 26 to 30 mph, with gusts as high as 49 mph. Chance of precipitation is 100%. New snow accumulation of 6 to 10 inches possible.
7-Day Quantitative Precipitation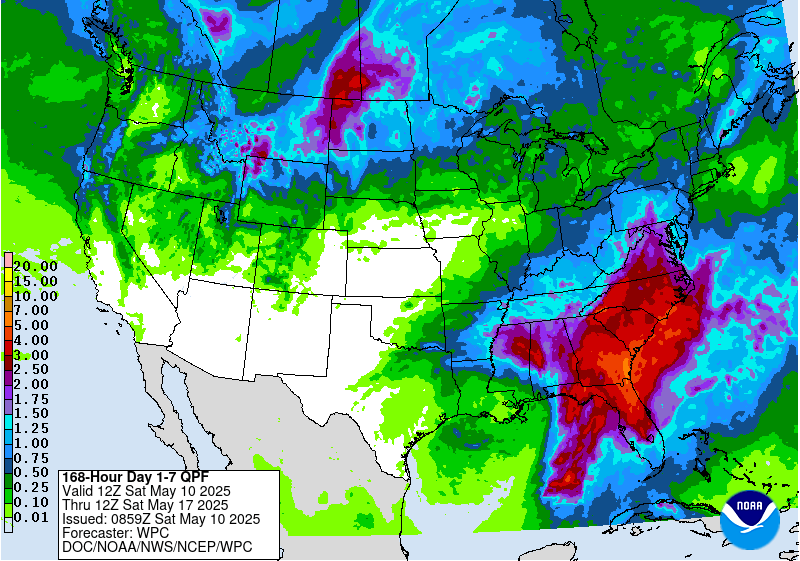 Welcome to the Willamette Pass Ski Patrol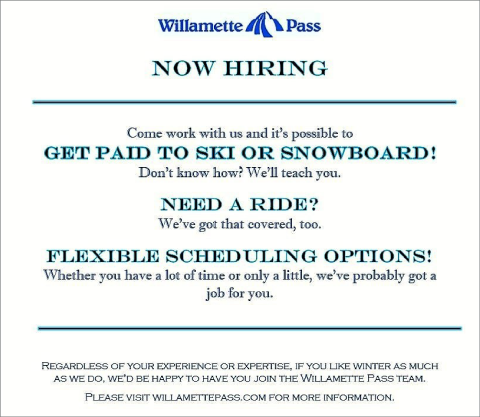 Willamette Pass Ski Patrol is a volunteer organization that provides free medical assistance to any injured skier or snowboarder and promotes safe and enjoyable skiing and riding at Willamette Pass Ski Area. The ski area is located in the Cascade Mountains about 70 miles southeast of Eugene, Oregon.
We have about 100 members who work as patrollers on the ski runs and in our aid room or as mountain hosts. Patrollers have at least Outdoor Emergency Care (OEC) certification, which is similar to an EMTb. Members of the patrol also transport patients down the slopes in toboggans, conduct avalanche assessment and mitigation work and are prepared for search and rescue missions.
We charge nothing for our services or supplies. The primary sources of income for the patrol are the annual Ski Swap held in Eugene at the end of each October, the Waldo 100k Ultramarathon held each August at Willamette Pass and donations from people who love the outdoors.
All ski patrollers at Willamette Pass Resort are members of the Willamette Pass Ski Patrol and the National Ski Patrol (NSP).  NSP provides the annual training standards.  Each year patrollers must commit many hours of their own time to achieve necessary training.
If you come up to Willamette Pass, stop by and say hi. If you are interested in joining us, in a volunteer or paid position, please check out our Join page.